¿Cómo funciona este curso?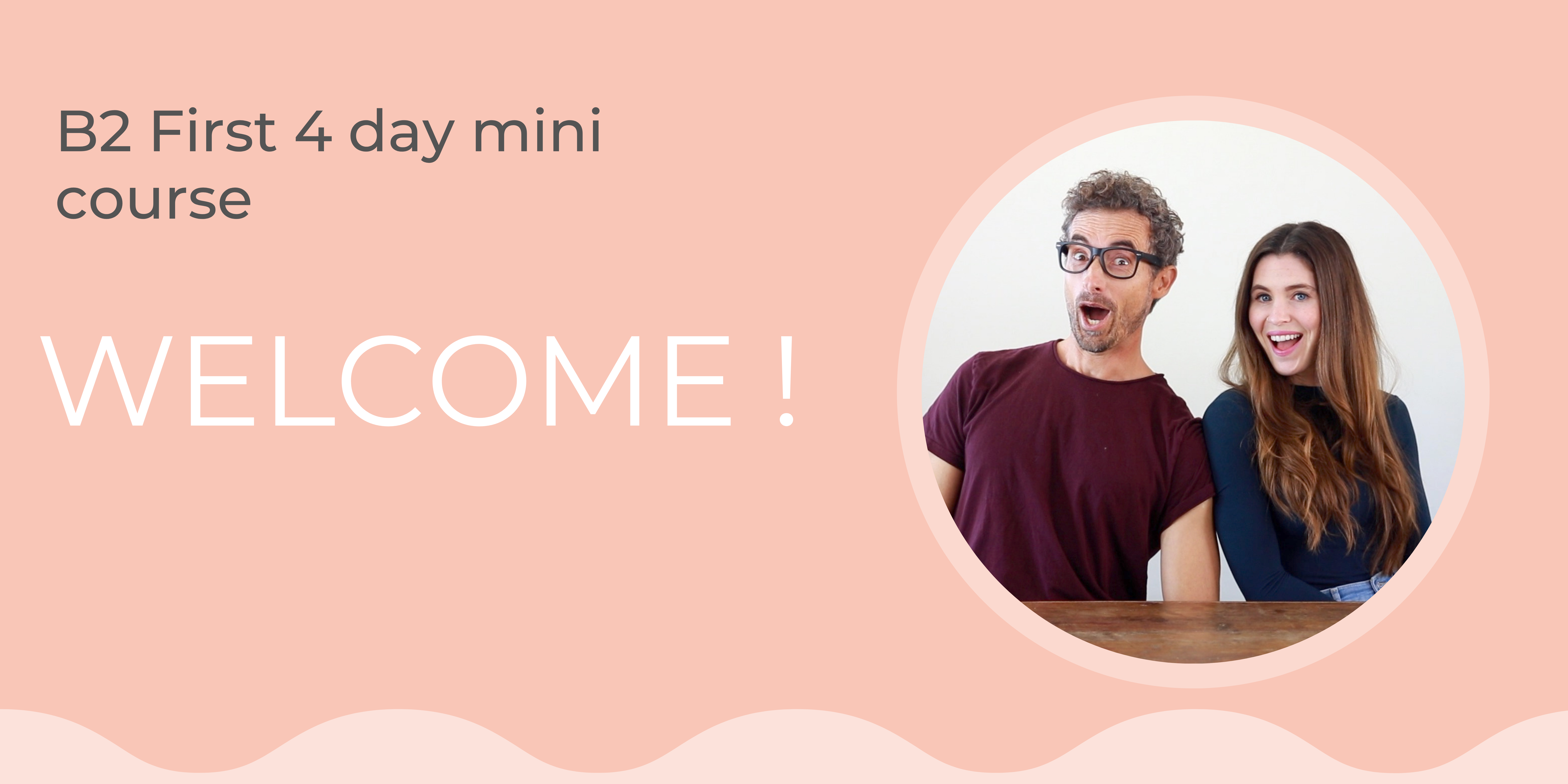 Hi there and a big warm W-E-L-C-O-M-E to this free Cambridge B2 First mini course! Somos Bree, Bec, Raül y otros super profes del equipo AC dispuestos a ayudarte a aprobar el examen B2 First en tiempo récord. Llevamos más de 10 años como preparadores oficiales de Cambridge so you're in good hands!
El objetivo de este curso es que en solo 4 días te familiarices con el examen B2 First de Cambridge y te quedes con algunas de las mejores herramientas para que puedas prepararte para el examen por tu cuenta. We hope you enjoy it!
¿Cómo funciona este mini curso B2 First?
Recibirás este curso paso a paso en 4 días consecutivos a partir de hoy. Una unidad al día en 10 horas de curso en total. Te recomendamos que lo termines en el tiempo indicado o si te faltan días puedes alargarlo un poco más pero ten en cuenta que perderás acceso al cabo de 15 días después de apuntarte.
Guías

de cada parte del examen B2 First (Reading & Use of English, Writing, Listening y Speaking).

13 videos

explicando en detalle cada parte del B2 First y algunos trucos imprescindibles para aprobar.

26 actividades

para que empieces a practicar, veas cómo lo llevas y te hagas a la idea general de cómo será cada parte del B2 First.

Recomendaciones

clave para prepararte por tu cuenta.

¡Bonus!

Las

grabaciones de las últimas Masterclass

en directo con contenido exclusivo.

Community zone donde podrás hacer las preguntas que quieras y ver las interacciones de tu coach con otros AC students como tú. We're here to help!
Once again, welcome to the B2 First 4 day mini course!
Complete and Continue