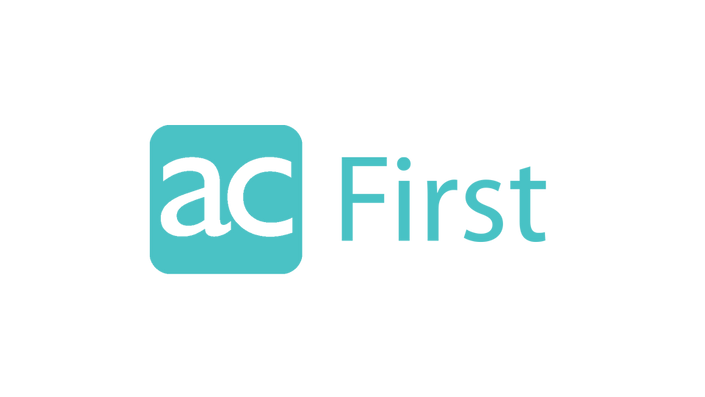 AC First 2020
Después de haber preparado a cientos de alumnos para el First, hemos creado un curso que contiene sólo lo que necesitas para pasar el examen.
Watch Promo
Cómo funciona
Este curso te ayudará a preparar el examen de Cambridge B2 First (también llamado FCE o First Certificate in English), a tu horario y a tu ritmo.
Las diferentes actividades se concentran en darte la mejor práctica y trucos para que te concentres en lo que más importa y ayudarte a pasar el First lo antes posible.
Tienes 1 coach para este curso con muchos años de experiencia en B2 First al que puedes consultar lo que quieras 24/7. Aparte de tu coach, tienes un equipo detrás incluyendo examinadores oficiales de Cambridge Exams.
También tienes a los otros estudiantes de AC First con los que podrás interaccionar a través de las distintas actividades en la plataforma y el grupo privado.
A quién está dirigido
A toda persona mayor de 16 años que quiera pasar el examen de First Certificate pronto y hacerlo a su ritmo desde donde quiera y con el horario que quiera.
Este es un curso activo, donde vas a practicar e interaccionar con tu coach y otros alumnos con las distintas actividades. Si lo que buscas es un curso "pasivo" como en una clase en el colegio, este NO es tu curso!
El curso es ideal para aquellos que están cerca de presentarse al examen B2 First o tienen un nivel igual o superior a B1.2 (Intermedio "altito") i quieren practicar específicamente para obtener el examen.
Duración del curso
12 semanas.
Contenido
El programa de 12 semanas consta de vídeos, audios, ejercicios prácticos individuales y en grupo, partes de exámenes, recomendaciones de cada parte, proyectos individuales y en grupo y otras actividades para que estés siempre motivado y con el objetivo de pasar el First.
Integrar el inglés en tu día a día es clave
Requisitos
Nivel de inglés entre B1 y B2: Intermediate alto o Upper-Intermediate. No sabes que nivel tienes? Haz un English Level Test en la web de AC Languages.
Ok, cómo me inscribo?
Muy fácil, si cumples el requisito de nivel, ya puedes inscribirte dándole al botón de la parte superior o inferior de esta página "Enroll in course.." y sigue los pasos. Si tienes alguna duda escríbenos a [email protected] y te responderemos enseguida.
Your Instructor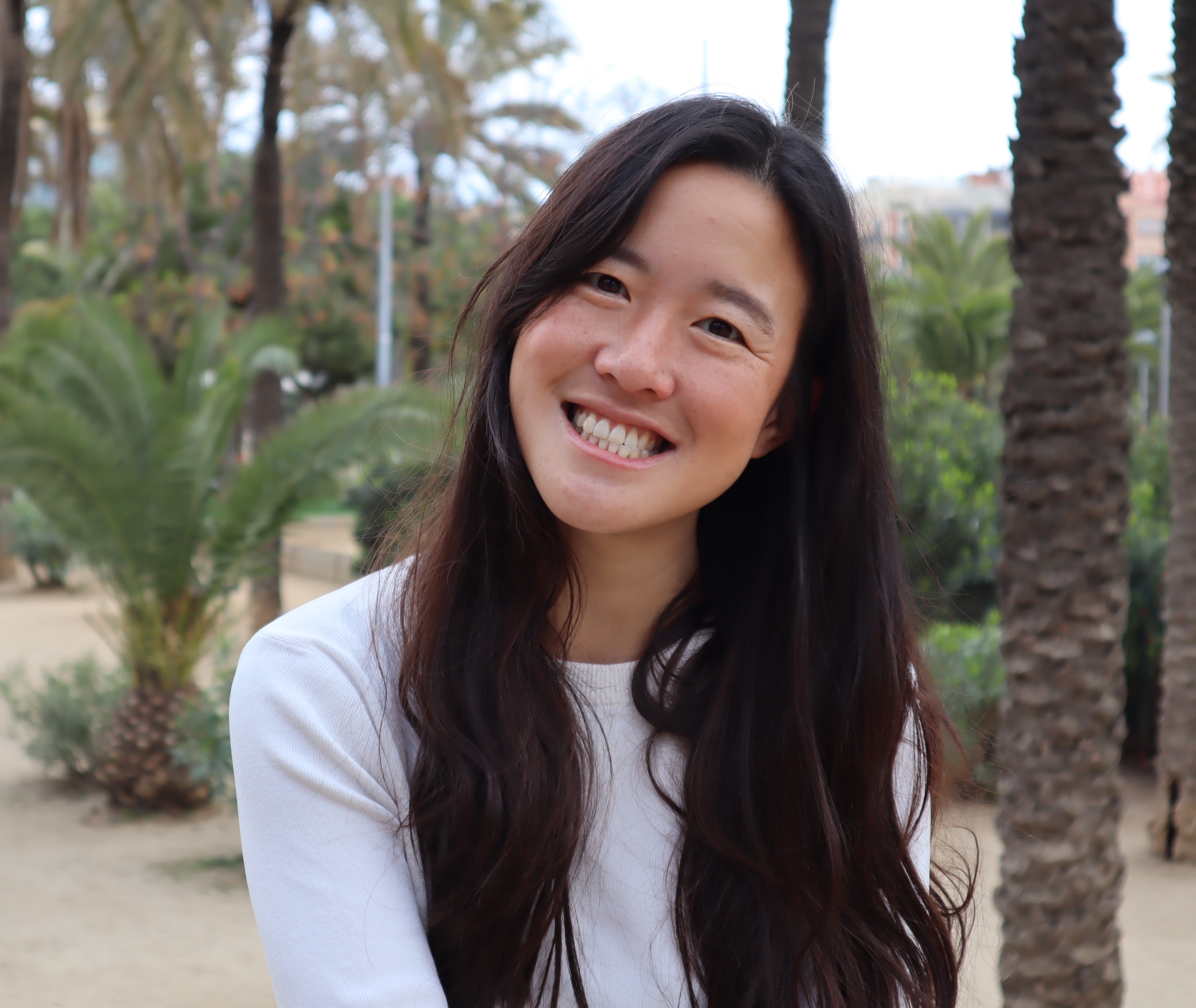 Hi I'm Bec! I'm an English teacher from Australia living in Spain. I love long runs along the beach and cooking food for friends!
Course Curriculum
Getting Started ⏳ 4 hrs 🗓️ Week 1
Available in days
days after you enroll
Mock Exam 1 ⏳ 4 hrs 🗓️ Week 2
Available in days
days after you enroll
Mock 1 Answers
Available in days
days after you enroll
Frequently Asked Questions
A quién me dirijo si tengo un problema con la plataforma o administrativo?
Cuándo empieza y termina el curso?
Puedes empezar cuando tu quieras. Duración guiada a lo largo de 12 semanas + 4 meses de acceso al curso para que puedas seguir practicando antes de tu examen si lo necesitas.
Por qué este curso es mejor que otros?
Porque AC lleva años preparando a estudiantes para pasar el B2 First y conocemos muy bien las partes clave del examen y como hacer que el estudiante aproveche al máximo su tiempo. Los cursos son impartidos por profesores nativos con más de 10 años de experiencia que a la vez son los propios examinadores de B2 First en España. ¿Quién mejor que ellos para dirigir este curso?
Cuánto tiempo tengo acceso al contenido del curso?
Tienes acceso al contenido y al grupo hasta 4 meses después de la finalización del curso. Lo hemos limitado así porque sabemos que un acceso ilimitado en tiempo a un curso para preparar un examen de Cambridge, no tiene mucho sentido, así te pones las pilas y vas al examen pronto!
Qué pasa si el curso no me satisface?
No sé si tengo el nivel para este curso. Puedo hacer el curso igualmente?
Si ya has confirmado que tu nivel es superior a B1 (Intermedio) sí que podrás apuntarte a este curso, seguir las actividades y terminar el curso satisfactoriamente. Si tienes un nivel más alto o más bajo dentro de este rango, se reflejará directamente en las notas que saques pero esto no te tiene que preocupar, lo importante aquí es que puedas seguir el curso y terminarlo. Una vez lo finalices verás si estás ready o no para ir al examen con las puntuaciones que vayas sacando.
AC realiza el examen oficial B2First en su escuela física?
AC inglés y nuestro centro físico AC Languages es Centro Oficial Preparador de Cambridge Exams. No realizamos el examen oficial en su escuela física. Si es necesario, lo que hacemos es ayudar gratuitamente a nuestros estudiantes a inscribirse en los exámenes oficiales que tengan más cerca de casa y en la fecha que se decida.
Estoy listo/a para ir a examen?
Depende de las notas que saques en los simulacros "Mock exams" incluidos en el curso. Normalmente recomendamos que puedes subir a examen a partir de una nota de 7/10 en el simulacro.
A quién me dirijo si tengo un problema con la plataforma o administrativo?
Tengo un profesor?
Claro, este curso es interactivo y significa que tu profesor, tu "English coach" estará allí motivándote para lo que necesites
La informática no es lo mío, puedo hacer este curso?
Una vez te familiarizas con la plataforma que es muy sencilla, te será fácil seguir el curso. Pero si tienes algún problema tu coach estará allí para ayudarte! Escríbele!
Tengo una pregunta que no aparece aquí
This course is closed for enrollment.